The Eden Collection of Jewellery Inspired By Beautiful Gardens Throughout The World
The Eden Collection of Jewellery Inspired By Beautiful Gardens Throughout The World
By Heidi Kjeldsen - 19th April 2014
The Inspiration
Beautiful gardens throughout the world have inspired this new Collection, aptly named "The Eden" Collection; the scents and glorious blooms as well as the vivid colours and the warmth of the sun, all evoke strong feelings and memories.
The Eden Collection of jewellery inspires such thoughts and as you browse through the individual Collections, allow yourself to be transported and  reminded of heavenly gardens which you have visited, and imagine those you are yet to see.
The Jewellery
Certain pieces have particularly strong associations, such as the luscious green of the Peridot in The Euphorbia Collection which reminds one of fresh green grass, meadows of wild flowers and…..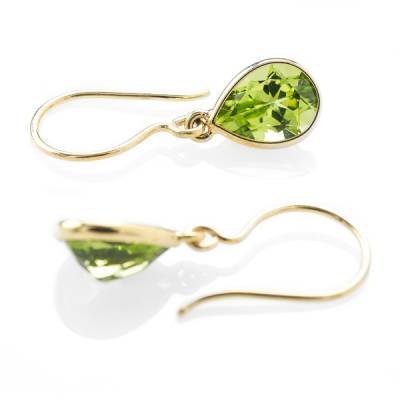 The Eden Collection aims to be as flexible as possible, with your chosen length of pearl necklaces or bracelets created to suit your exacting requirements, with 9ct, 18ct yellow or white gold clasps as well as silver available, to meet different budgets and tastes.
The pearls used are all lustrous gem quality cultured pearls, and are all strung by myself onto silk with double knots.
The pretty pink pearls of The Rosa Collection are breathtaking…

The collections all work individually or within their groups, so I hope that you will appreciate the matching earrings as well as a pendant or perhaps a bracelet, to add to your own jewellery collection.
The velvety shimmer from these grey cultured pearls from The Eucalyptus Collection and their association with the fresh smell of Eucalyptus gives one a new association..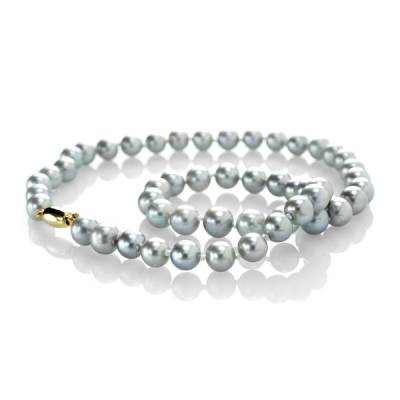 My Murano Glass lends itself to this floral theme, and I loved making these intricate flowers.  You will find my Murano Glass in The Rosa, The Euphorbia and The Agapanthus Collections as well as HK Collections…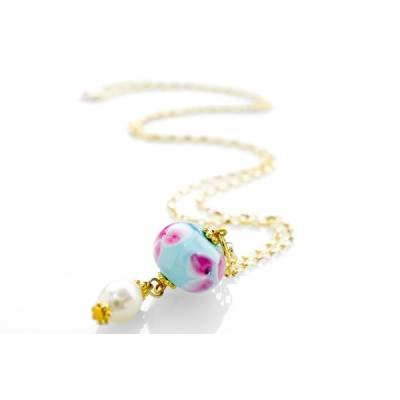 Click here to view The Eden Collection Brochure and Price List
I hope you enjoy my new Eden Collection, and I look forward to hearing from you in the future,
Heidi Kjeldsen.
Personalised jewellery
Your Style
Recent Blogs
Can pearl Necklaces get wet? Ideally not. Pearls are porous and are made up of concentric layers of Nacre and Conchiolin, an organic compound similar to...