Would you like to have a piece of Jewellery redesigned?
Would you like to have a piece of Jewellery redesigned?
By Heidi Kjeldsen - 23rd November 2022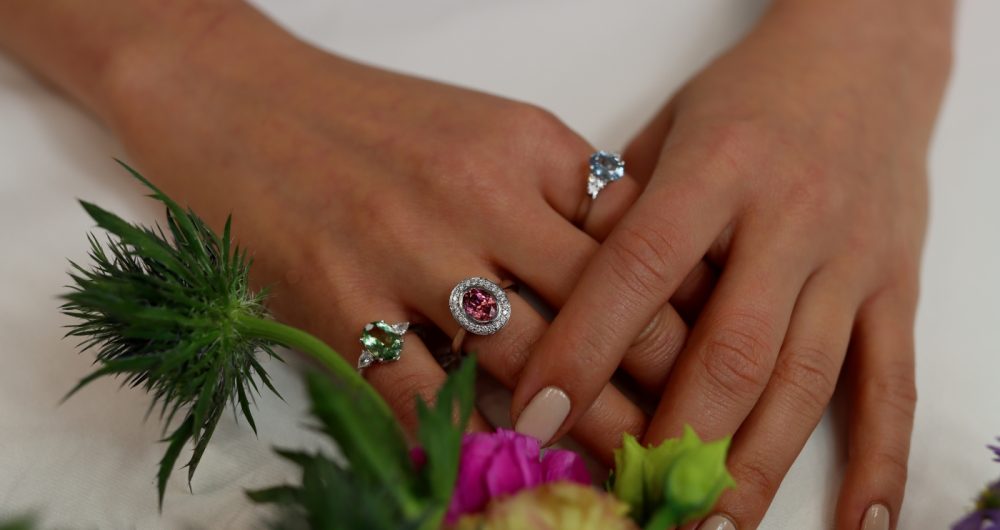 Perhaps you have inherited some jewellery but the style is not quite to your taste, or you have in your imagination something unique to you… I can hopefully help.

Whilst the jewellery that you may have inherited might now seem worn, dull or old fashioned, perhaps the sentimental value is huge even though you cannot see yourself wearing these items. They could stay locked up in a "safe place", never again to be enjoyed, or see the light of day. You ask yourself each time you see them "What should I do"? Well, this is where I may be able to help you.

First of all, I recommend that you take a really close look at your pieces to consider what it is you would really love to have created from them. Would a beautiful dress ring or a stylish pendant add a certain sense of style to your personal jewellery treasure trove? Or perhaps a pair of earrings would be the perfect accompaniment to those business outfits, or for that special evening out? Try to understand the component parts of your jewellery: what are the gemstones? Can they be transformed into revitsalised glory by recutting or polishing them? Are there sparkling Diamonds you might reconfigure, and is there a significant amount of precious metal to be redeployed? Does yellow or white Gold or Platinum suit you best? Only once you have a clear idea of what you actually currently possess and what you wish for can you begin to imagine what it could possibly be transformed into.
Browse the internet, take a look at our website, save some of the images that you are drawn to, tear out pictures from magazines, or you could even draw rough sketches of what appeals for you. Slowly a vision will form; this is when you should book an appointment at to come into the showroom and have an in-depth discussion with myself.
I shall be able to guide you using my near 30 years' experience, coupled with your ideas, to help you find solutions. I might suggest that you try on some similar styles to see if they suit you, or even other ideas that you might prefer. The precious metal from your inherited piece may be recycled into creating part of the new jewellery item, dependent on the type of metals; alternatively we may use the bullion value for them to set against the cost of making a new item of jewellery. I will always advise you of the most cost effective and best way to achieve your desired outcome.
Once we have had this initial discussion we shall create photo-realistic 3-Dimensional images using our CAD computer software, which will provide you with life-like images of the appearance of your new jewellery, coupled with precision. If you approve this along with my estimate, we will then proceed to creating your chosen special piece for you.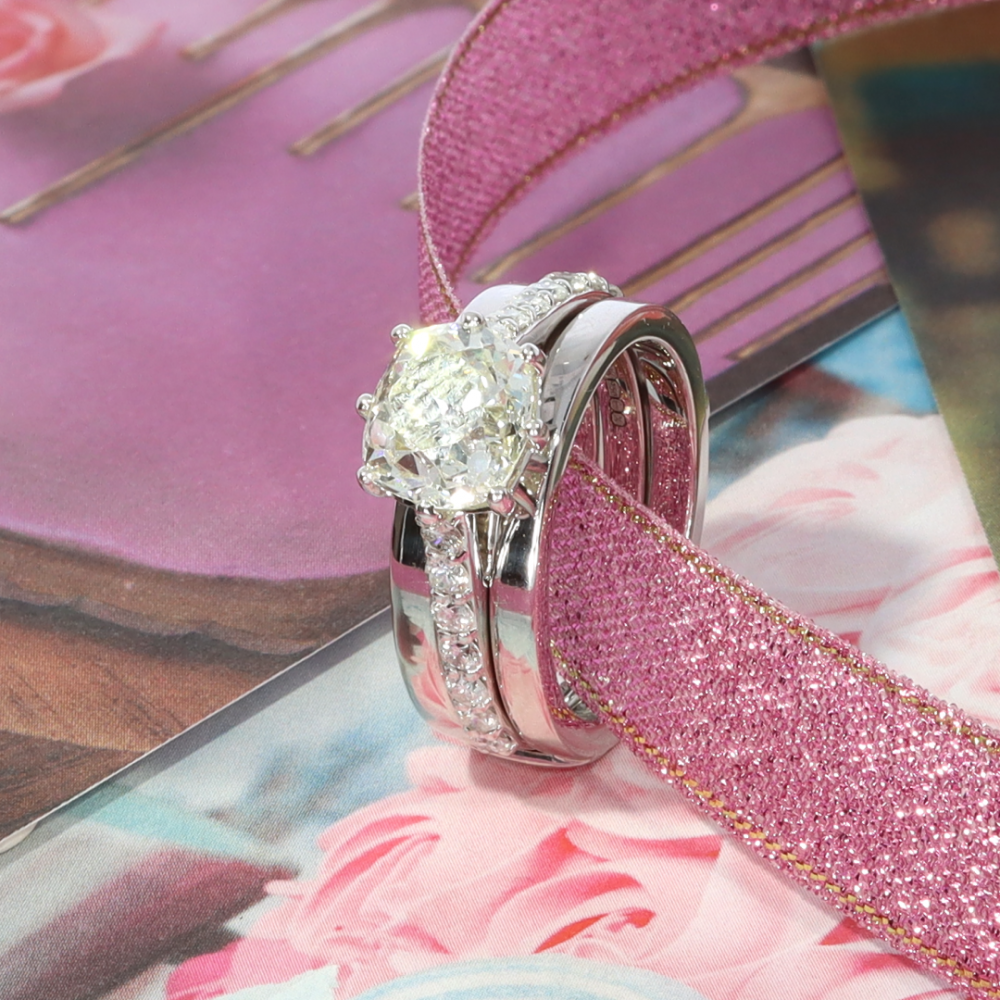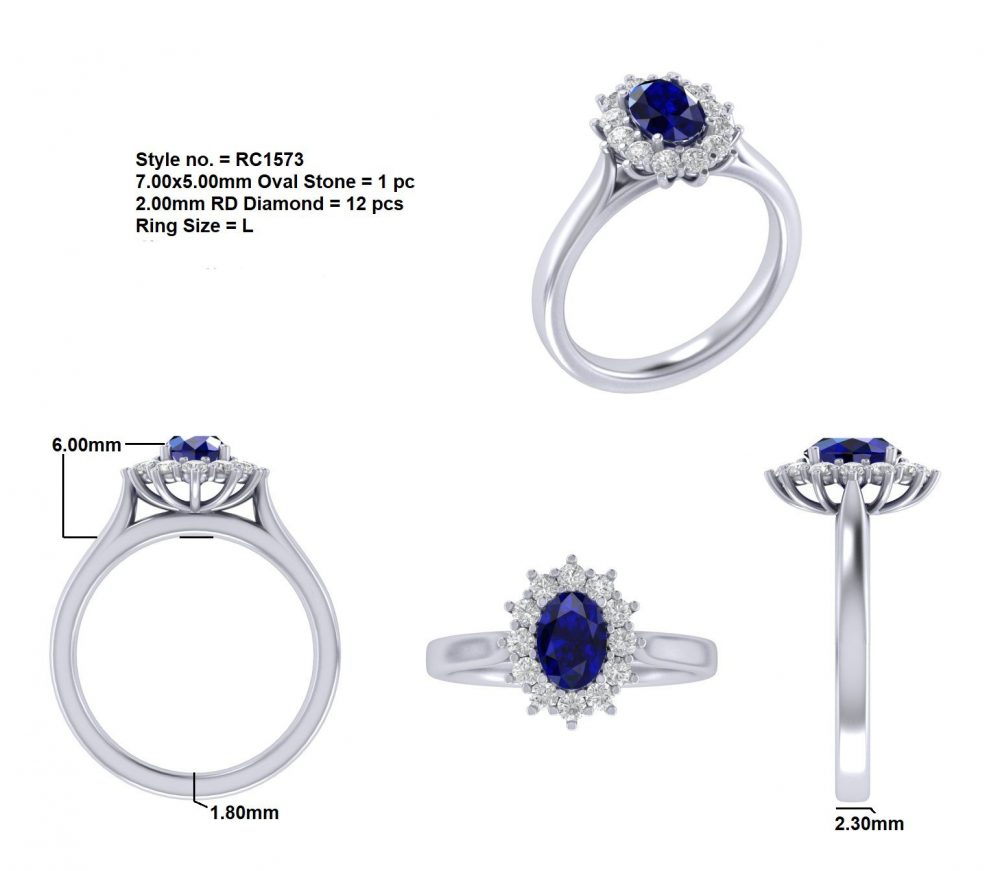 Memories….
Since 1998 we have created countless items of new jewellery, some have been reconfigured and transformed, from older unworn and unloved items, into treasures which bring new joy to the owner every day. The value of these new pieces should usually be greater than the original, unless they are very special designer-made jewels (for example by Cartier) where part of the value will be in the manufacturer's name too. Your new jewellery may have worn stones repolished, worn out mounts remade and the style reformed to be more desirable and practical to your modern day living. The new value will reflect the beauty of your gemstones, the workmanship involved, the design and the precious metals used, and most of all the added desirabilty to you. It is now after all exactly what you have dreamed about and wished for; it's sentimentality alone may once have been priceless to you, but now you not only appreciate this sentimental value but also have the added value of owning a revitalised piece that you can now wear with enjoyment and pride.
Occasionally I do advise against remaking some jewellery if the existing design is so exquisite, such as an intricate Art Deco brooch, or as I mentioned before, the name is so important that to rework the item would devalue it, or just maybe the stones will just not stand being unset and reset. I will always advise to the best of my knowledge, experience and for your benefit, rather than my own.
A worthwhile exercise?
I truly believe it is, and from my experience and that of my Clients it certainly is. You should enjoy the experience, and love your newly recreated jewellery much more. It is such a pleasure for me to see heirlooms which are rarely worn or see daylight now being enjoyed as they should be, transformed into new creations. The leap of faith that you take coupled with the investment should certainly be rewarded, with your heirlooms not only cherished in your possession but also for your next generation, benefitting from this new lease of life. Why don't you start this journey now? We look forward to seeing you in our Oakham showroom soon.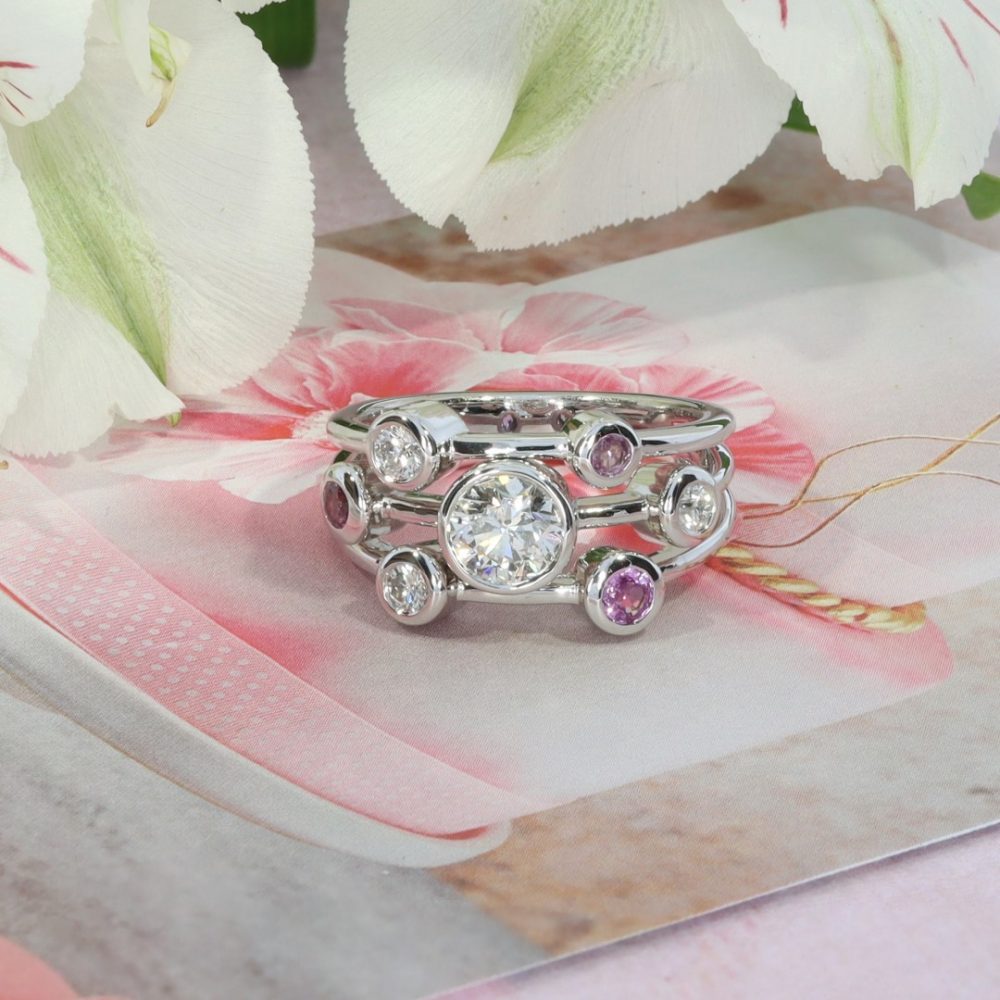 Dedicating trees in the National Forest to help create a greener future
During Summer 2022 we aspired to making steps to create a greener future, with a positive change towards this target counting more than ever. To celebrate the natural world we love and treasure, we decided to dedicate a tree in the National Forest for each piece of Cultured Pearl or Heidi's Glass jewellery purchased by our customers in June, July, and August. We decided to carry this on until today and so far, we are committed to buying 25 trees, and we will keep going until the end of the year!
Find out more on how we are becoming a greener business

 
Discover more about the National Forest 

Visit the Heidi Kjeldsen jewellery showroom in Mill Street, Oakham to discuss your jewellery.
Recent Blogs
Can pearl Necklaces get wet? Ideally not. Pearls are porous and are made up of concentric layers of Nacre and Conchiolin, an organic compound similar to...