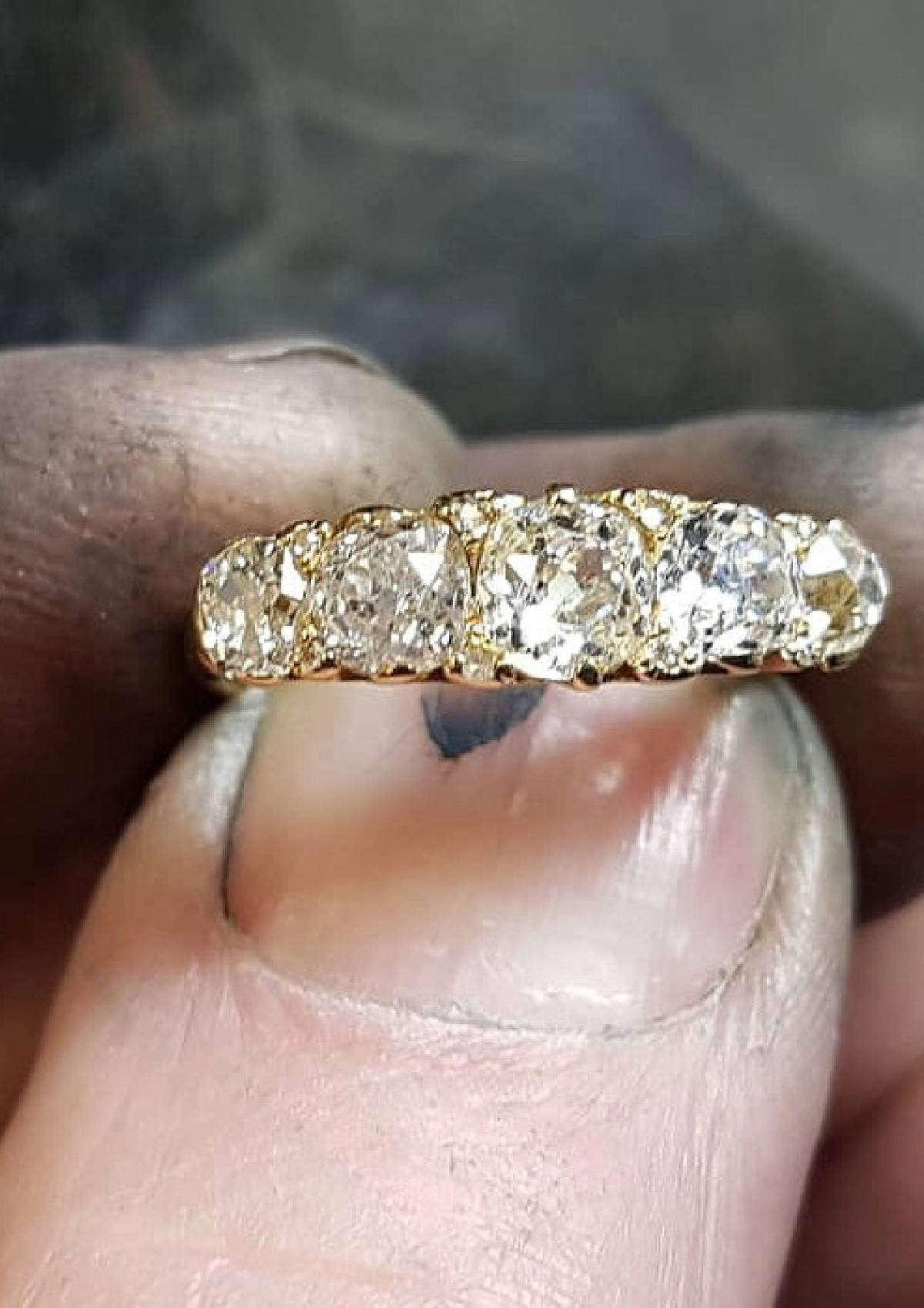 Breathe new Life into
Forgotten Jewellery
A fine jewellery gift or family heirloom can last generations… Yet sadly when damaged or outdated, it often lives out the rest of its days at the back of a jewellery box or drawer never to be worn again.
Instead, Heidi's highly skilled jewellery repairs service can transform a sentimental piece so you not only enjoy wearing it again, but enhance its value too.
From broken pearl necklaces and worn settings to broken rings and missing stones, Heidi can usually have your jewel restored within just six weeks. A remount may take longer should she need to source stones and redesign. Ring resizing and refurbishing is something Heidi's team do all the time, and you will love seeing your ring restored to its former glory.
Initially, Heidi assesses your jewellery to decide whether a repair or resize is feasible and then estimates the cost before starting. If a piece is truly beyond repair, Heidi can creatively revamp it into a new style, size and setting of your choice. Read more about bespoke jewellery commissions by pressing here.
Ensure your jewellery is made safe from loss of precious stones due to wear and tear. Refurbished settings and regular maintenance will help preserve your jewellery for years to come.