Wedding jewellery is about so much more than the ring
Wedding jewellery is about so much more than the ring
By Heidi Kjeldsen - 27th June 2017
The perfect
wedding ring
is understandably high on the bride or groom's list when planning a wedding but with other wedding jewellery there are so many little details which all help to make things perfect on the big day. For instance no groom's outfit is complete without the finishing touches provided by a quality pair of cufflinks or what about a present for the best man or the Father of the Bride?
A pair of distinctive handcrafted cufflinks can add a touch of understated luxury to any suit and serve as a poignant reminder of the day for years to come.
At Heidi Kjeldsen we also often get asked to help select a special 'Morning of the Wedding' gift, to surprise a loved one or for a member of the wedding party. Cufflinks make an ideal memento or special thank you surprise on the day and there are many different options to choose from.
Some of the UK's finest craftsmanship can be found in the creation of cufflinks, carefully and painstakingly handcrafted to produce the most beautiful, colourful and distinguished designs.
Our cufflinks are very special, often enamelled with exquisite engine turned details beneath, and topped with translucent kiln fired vitreous enamel, which cheap enamels simply cannot achieve.
This means that with the care required for fine jewellery they should give years of enjoyment and be worn time and time again.
At Heidi Kjeldsen we have a large collection of gorgeous cufflinks which can be viewed along with all our bridal jewellery here
https://www.heidikjeldsen.co.uk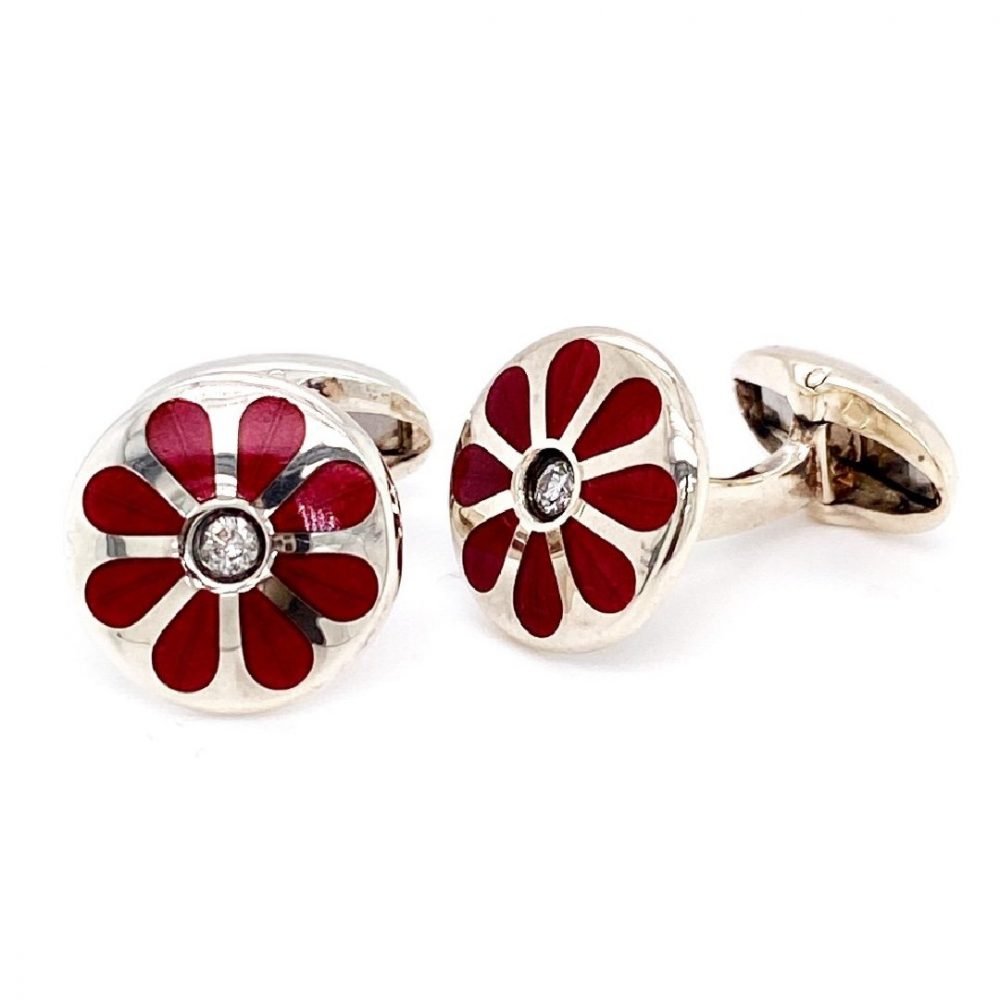 Recent Blogs
Can pearl Necklaces get wet? Ideally not. Pearls are porous and are made up of concentric layers of Nacre and Conchiolin, an organic compound similar to...