Spring sees final touches to 'A Rutland Collection'
Spring sees final touches to 'A Rutland Collection'
By Heidi Kjeldsen - 20th May 2022
Spring has always been a time of renewal and fresh starts, coming into the new season it is a great time to switch up your wardrobe in preparation for what hopefully will be a lovely sunny Summer ahead! 
This Spring I have been carefully finalising the last details of our 'A Rutland Collection', our new collection embodying all we love about our homeplace and Spring. The start of Spring is the perfect time to update your jewellery and give it a well needed refresh! 'A Rutland Collection' has stunning tones of pinks, greens, and oranges which pair beautifully with spring florals, creating bold looks.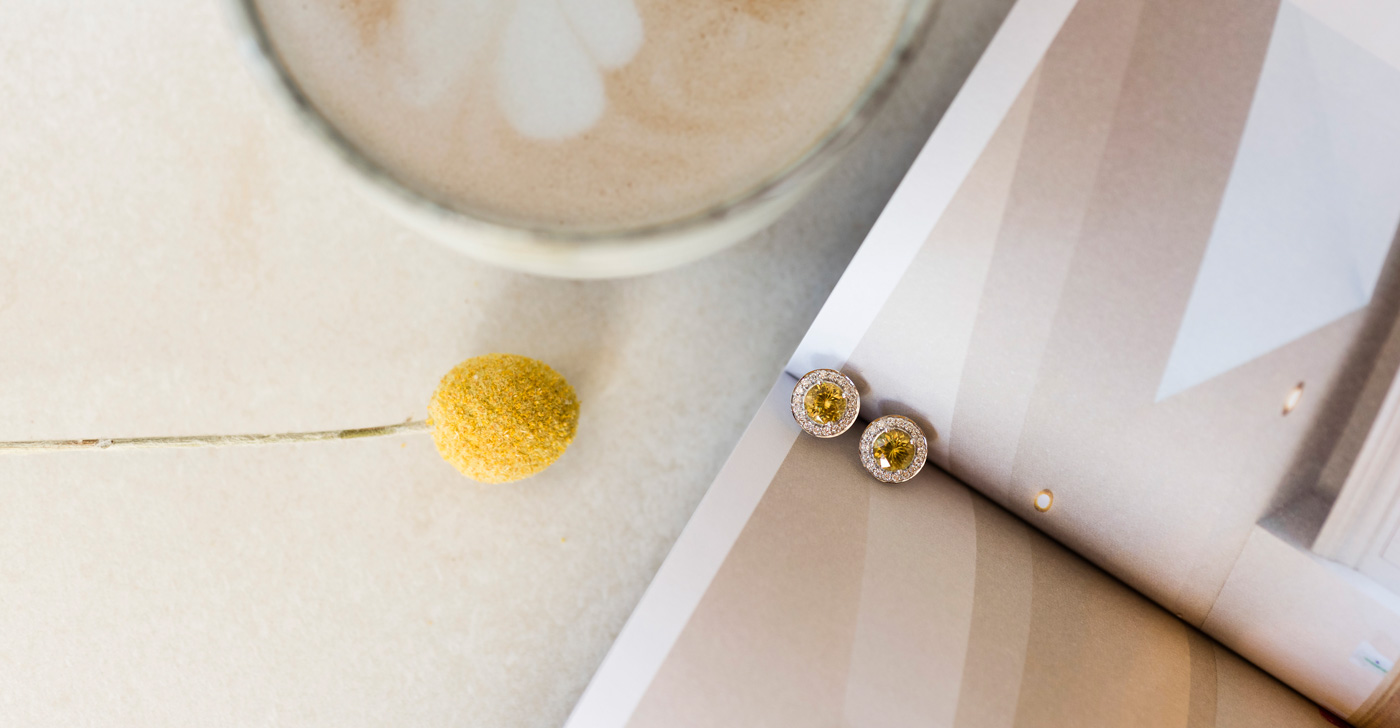 Bold block colouring is a huge trend for 2022 and this would work perfectly with some statement pieces such as our Burmese Sphene and Diamond earrings, our gorgeous Green Tourmaline and Diamond ring and our pretty Pink Cultured Pearl, Diamond and rose Gold pendant. These pieces can be worn easily, worn separately, or paired with other pieces. 'A Rutland Collection' mixes classic feminine detailing and bold pieces.
If you prefer more delicate, softer pieces of jewellery, look to our pastel colours and softer tones. Our yellow Tourmaline and Diamond earrings have an elegant feel with their shimmering Diamond drops. The glorious multi-gemstone bubble earrings are a perfect mix of sophisticated charm and give a subtle pop of colour.  This Spring try theming your jewellery, understated but totally present with its charm and delicacy.
As the days get longer and the sun shines brighter, our Gold cufflinks are perfect sunlight inspired jewellery for the gentlemen, and we love our stunning pink Pearl necklace, simple but incredibly elegant, it is perfect to be worn all Spring and Summer long. Our Sterling Silver handforged keyrings, with feature Heidi Kjeldsen hallmarks, are a delightful gift, practical yet stylish.
We hope you have found some inspiration from our gorgeous range of jewellery for your spring wardrobe.  If you want to explore our latest designs, you can head over to our 'A Rutland Collection' section. Alternatively, you can look at our Instagram, Facebook or our other blogs for style inspiration!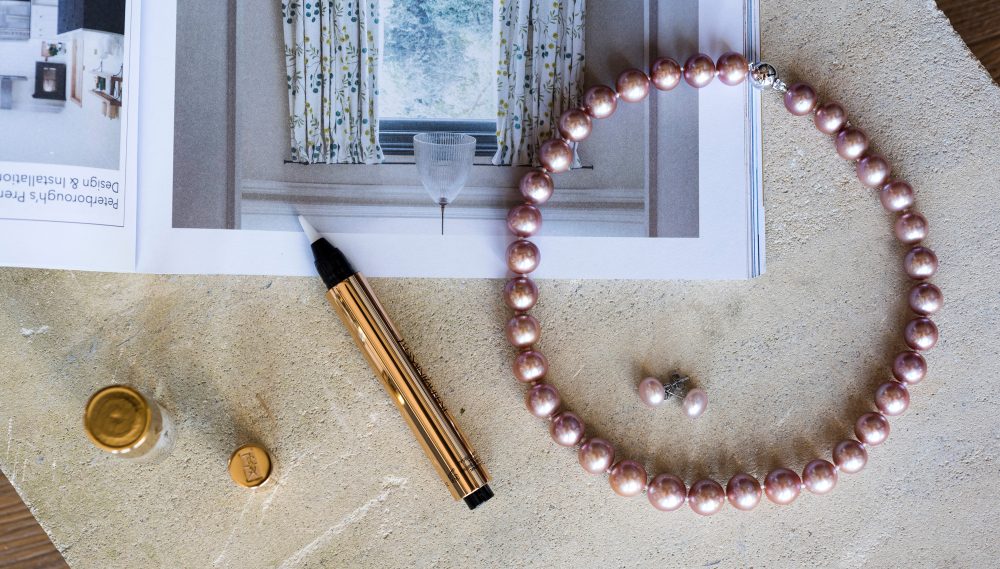 Recent Blogs
Can pearl Necklaces get wet? Ideally not. Pearls are porous and are made up of concentric layers of Nacre and Conchiolin, an organic compound similar to...