Jewellery collection in glorious transition, ablaze with autumnal hues
Jewellery collection in glorious transition, ablaze with autumnal hues
By Heidi Kjeldsen - 21st August 2021
As the year glides gracefully towards autumn, my local hedgerows are once again bursting with late-summer bounties. From the deep purples of plump blackberries to orange-hued rosehips, nature's colour palette is mellowing and burning soulfully, right before our eyes.  
Tempting treats and warming drinks appeal right now. As does the thought of my favourite in-between pieces returning to my everyday clothing rail – and, without doubt, to my jewellery box. From the camel colours of classic trench coats to burgundy riding boots, our style choices are influenced (consciously or not) by the shades of this nourishing harvest season: think moss greens, resplendent golds, ginger, pumpkin, cranberry and exotic persimmon chutney tones. Take inspiration from the leaves you'll soon be kicking, and reach for jewellery pieces in summer's-end shades.  
My stunning bronze, yellow and orange pieces are shifting into view for the season, glowing like embers at the core of my Bloom Collection. Yellow Tourmaline, warm hued Citrine, natural Amber, Fire Opal, Orange Sapphire and tawny natural Zircon are the exquisite gemstones showcased in this phase of my Bloom Jewellery Collection; each reflecting back a classic, rich autumnal colour palette.  
Trust an exquisite bronze coloured Sapphire ring, or a bronze Cultured Pearl necklace, to complement the mellow tones of your favourite outfits. Such exquisite jewellery can amplify your style choices, contributing to that elegant, layered look.  
My breath-taking Madeira Citrine and Diamond Pendant necklace, with its blazing orange-yellow hues, is an open invitation to jewellery lovers to move into a new range of colours. Draped over a high-neck layering top, this piece is pure perfection. More generally, I invite you to turn your attention to longer necklaces, which can be draped over roll necks and whisper-soft jumpers for a serious style moment. Long sleeves also complement bold bracelets and with Diamond rings which sparkle beautifully beside the bonfire.   
The Bloom Collection features a spectrum of warming bronze jewellery pieces. From necklaces and earrings to bracelets, all stunningly appropriate for layering over seasonal looks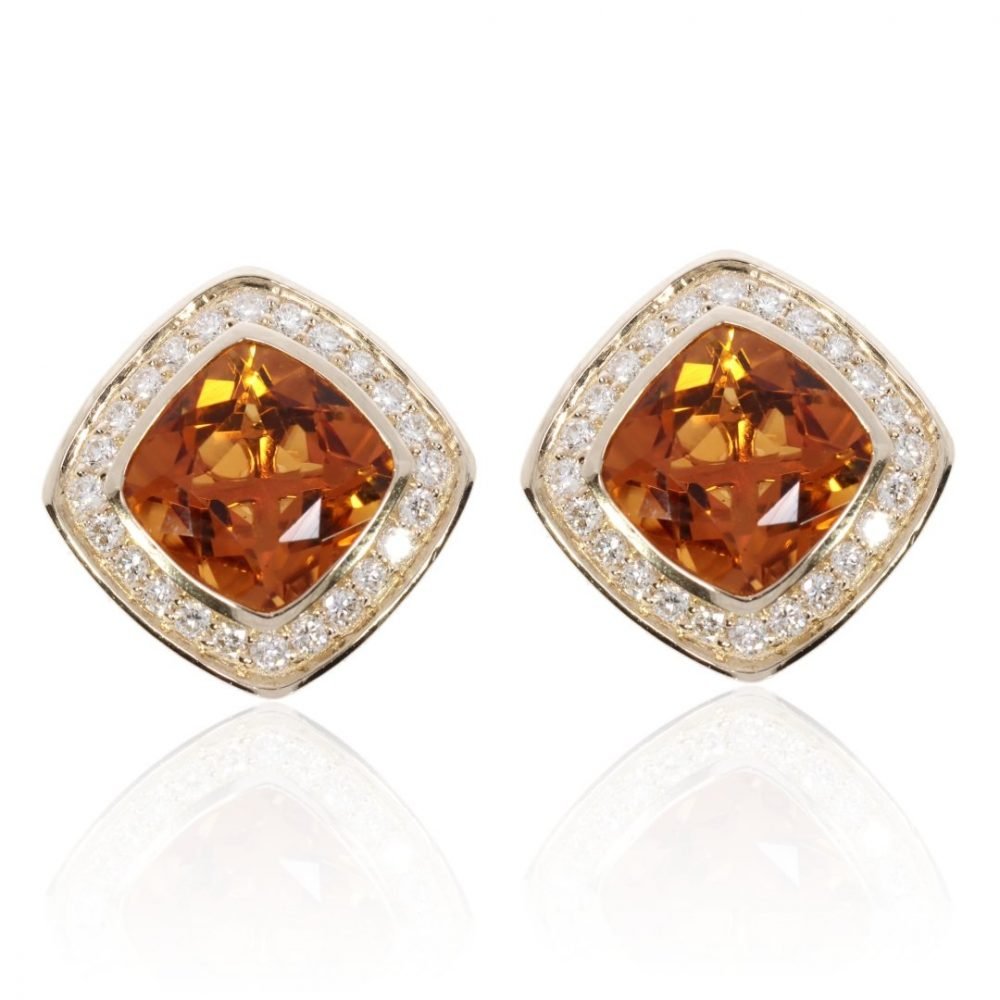 Yellow jewellery is strikingly modern and fresh. One of my favourite colour stories within the Bloom Collection, it showcases sensational gemstone pendants, rings and earrings.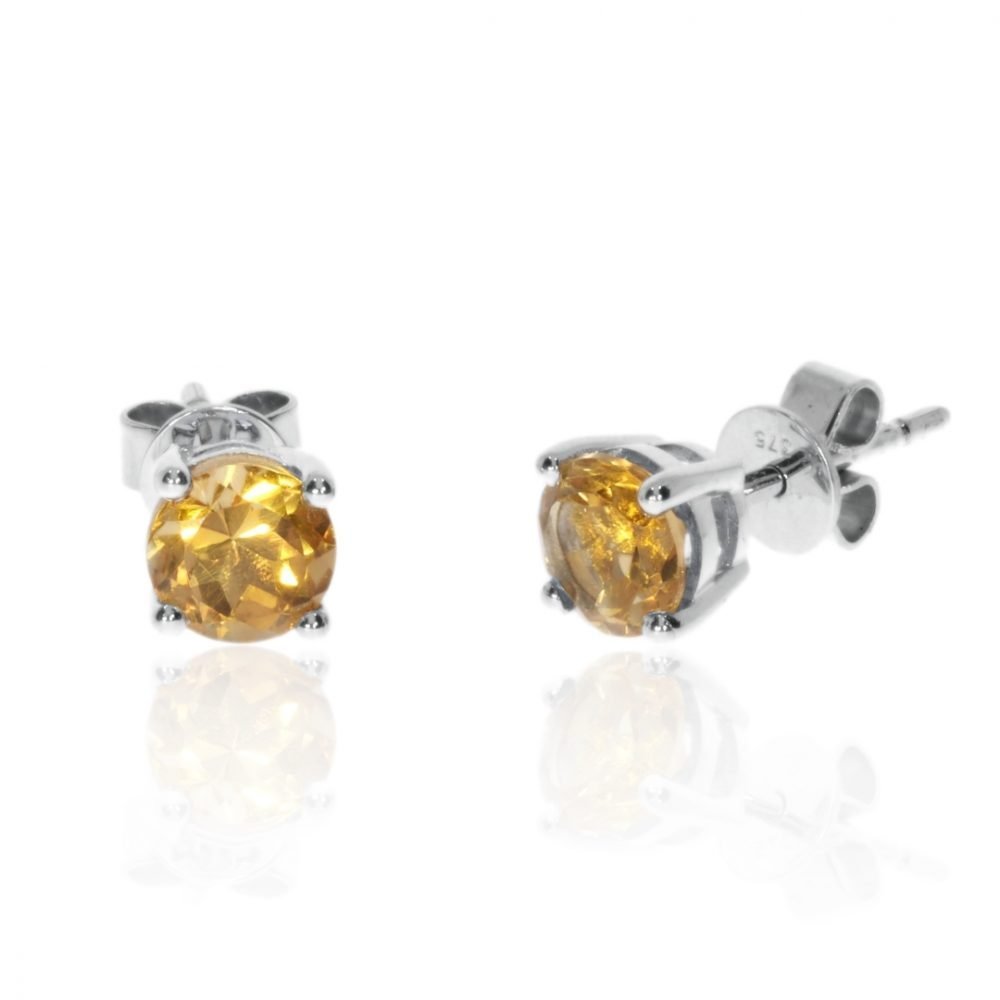 The story of orange jewellery plays out in my Bloom Collection in a range of energetic and confident, yet sophisticated and stylish pieces.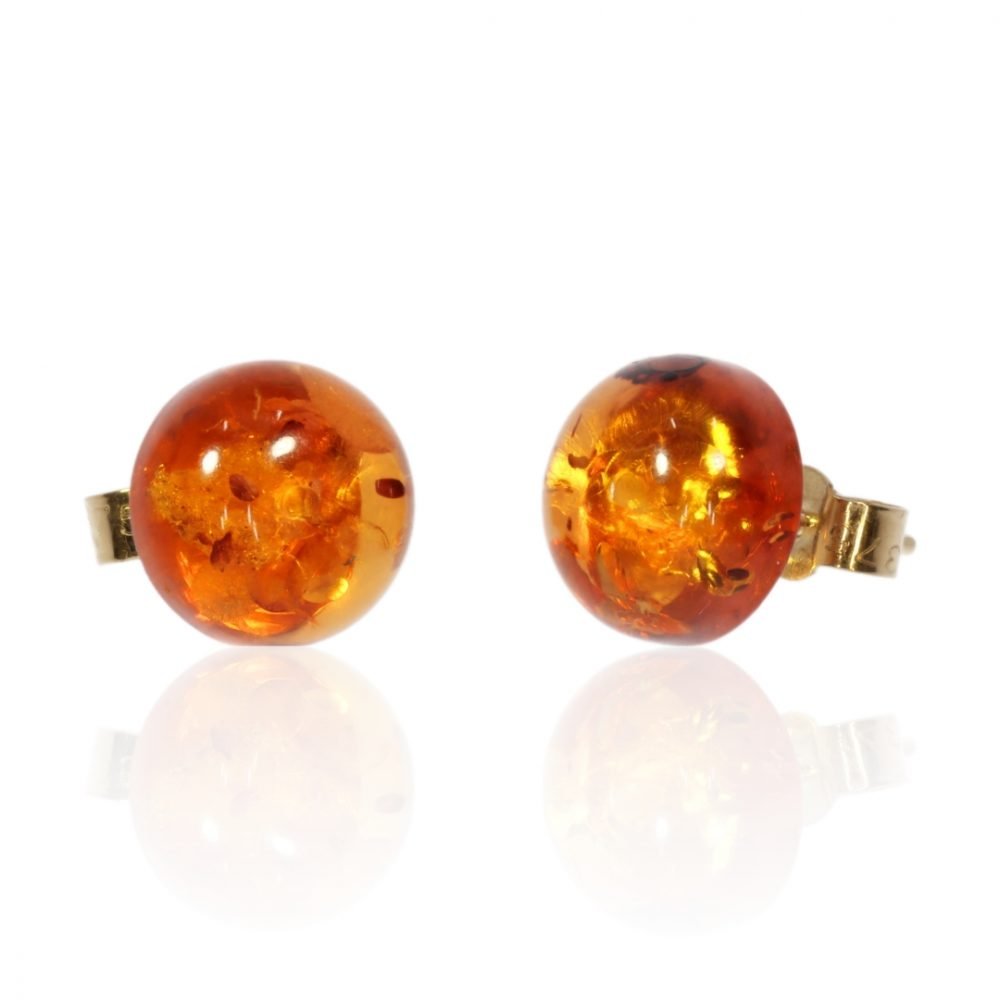 The sight of crackling bonfires will soon return. Illuminating the early evening darkness, and drawing us back into our fold of friends and family. Why not consider marking a reunion, birthday or special occasion, during this transitional season, with the gift of jewellery crafted in autumnal hues? Amber or Sun Stone earrings make a naturally majestic statement, echoing the burnt orange tones of the season. Meanwhile, my yellow natural Ccitrine cufflinks are divine seasonal keepsakes.   
Perhaps an engagement ring is in order for an upcoming rural retreat or late summer holiday? There can be no finer seasonal choice than my incredible yellow Diamond ring, which features proudly in the Bloom Collection.    
Personalised jewellery
Your Style
Recent Blogs
Can pearl Necklaces get wet? Ideally not. Pearls are porous and are made up of concentric layers of Nacre and Conchiolin, an organic compound similar to...