Bee Kind – Some thoughts and information which we hope you will find useful
Bee Kind – Some thoughts and information which we hope you will find useful
By Heidi Kjeldsen - 22nd April 2020
It seems a long time since March 23rd when the UK entered lockdown. I have found time during the past month to create some beautiful new jewellery and added many pieces to the website for you to view.
Like many I have spoken too, I have also been through a full cycle of emotions that come from being confined to one place for a long time. Whilst, initially, there had been a strong desire to find ways to 'carry on as normal' I have also drawn positives in letting go a little. Things, normally taken for granted, like the garden, the sunshine or just the sounds of nature, no longer drowned out by traffic, now bring comfort. The importance and great sorrow of daily news coverage has been balanced by staying abreast of community news which has highlighted just how resourceful, humorous and inspiring people can be.
Connecting with nature can enlighten the soul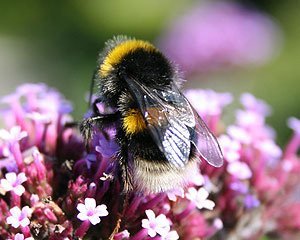 Garden insects such as bees, butterflies and beetles, often colourful and beautiful, go about their day to day business with such diligence. Activities that we anthropomorphise as 'work' or a hive of industrious activity, in fact are insects merely carrying out tasks in order to exist. They are finding food, seeking shelter, sleeping and breathing, the exact same things that we have been asked to do by the Government in order that we stay safe, protect the NHS, other key workers and to save lives. As in the case of a 'hive' it is the dedicated front line workers which we can all be thankful for, but we are all interconnected and able to help each other at this time.
I have found that a simple phone call or a video call can be enough to boost another's day or indeed my own, or to check if somebody in the community needs help with their supplies. The diverse way in which Rutland and Leicestershire businesses have reshaped some of their services during this crisis have become a lifeline for many and have enabled both the basics and life's little luxuries to bring a smile in difficult times.
Just a few of these that I can think of are outlined below and I hope they prove useful to you and your families.
Otters Deli, Oakham
Leo and his team are delivering a superb range of produced and of course Deli items to Rutland residents including fantastic Fresh Fruit and Vegetable Boxes, cheese selections, cured meats and more.
Tel: 01572 756481 www.ottersfinefoods.co.uk
Rutland Garden Centre, Ashwell
Deliveries of bedding plants, seeds, perennial plants, compost and more can be ordered here.
Tel: 01572 723583 www.rutlandgardenvillage.co.uk
Gates Garden Centre and Farm Shop, Cold Overton
A fabulous service where a member of staff will talk to you while they walk round putting items you need in your basket, then processing your payment for you to collect at a convenient time, the bags are then put into your boot without you having to leave your car.
Tel: 01664 454309 www.gatesgardencentre.co.uk
The Larder, Oakham
The Larder in Oakham have been doing some amazing work producing free meals for those who really need them. So far they have cooked and delivered over 1,000 meals and are still going. You can read more here:
https://www.facebook.com/thelarderoakham
Keythorpe Walled Gardens
Keythorpe walled Gardens have been delivering salad leaves, kale and foraged leaves as well as delightful rare Tulips. The foraged leaves are a really interesting way to appreciate what's on our doorstep and I now look rather longingly at Dandelions for my salads!
https://www.flowersfromthefarm.co.uk/members/keythorpe-walled-garden
Heidi Kjeldsen Jewellers, Oakham
We have introduced a range of stylish and fun jewellery gifts perfect for brightening somebody's day. Pretty and dainty little bee and honeycomb pendants, earrings and bee bracelets capture the spirit of the season along with colourful Murano glass pendants and earrings for you to browse too. These pieces are all priced to provide a 'little lift' for someone you love or care for.
www.heidikjeldsen.co.uk/category/gifts/
---
Thinking of you all and looking forward to brighter days.
Heidi Kjeldsen
Personalised jewellery
Your Style
Recent Blogs
Can pearl Necklaces get wet? Ideally not. Pearls are porous and are made up of concentric layers of Nacre and Conchiolin, an organic compound similar to...