The soaring value of gemstone jewellery and the importance of adequate insurance
The soaring value of gemstone jewellery and the importance of adequate insurance
By Heidi Kjeldsen - 28th October 2015
In a recent blog we looked at an example of how the dazzling gemstone Tanzanite has soared in popularity. There is a surging appetite for fine gemstone jewellery in the UK, especially for those pieces which burst with uniquely coloured gemstones.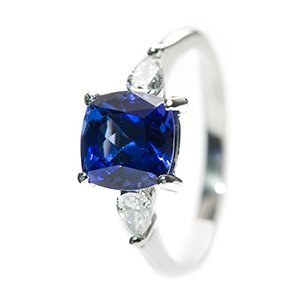 The unusual nature of Tanzanite and their finite supply dictates value – pair this with a rise in popularity and it is no surprise that jewellery is being viewed so closely in desirability terms. Gemstones really are amongst the stars of the moment, with values ranging from a few pounds to millions dependent on quality, cut and colour.
At the high end of the spectrum quality exotic gemstones have recently seen a threefold increase in price, with some specimen Blue Sapphires increasing by as much as 20%. Whilst Emeralds, Rubies and Sapphires have seen a resurgence in demand, there has been a particular interest in more obscure stones which possess unusual colours. Also, traditionally the UK market has displayed a more conservative preference for colourless Diamonds, however this sentiment is now changing rapidly and rare colours are highly sought after.
The price of both Rubies and Sapphires have increased more rapidly than Diamonds since 2006, and more especially coloured gemstones have been given a further boost by the 'Kate effect' after the Duchess of Cambridge's Sapphire engagement ring being admired worldwide.
While fashions will change over time, high-quality gemstone jewellery pieces tend to hold their replacement price well. However, whatever the driving factor may be when purchasing gemstone jewellery of this ilk, I urge you to ensure that your purchases are correctly valued and also insured. It is so important to keep your jewellery safe, whether it be to protect it financially or sentimentally. I still so often bear witness to the tragedy associated with undervalued jewellery, be it stolen, lost or damaged.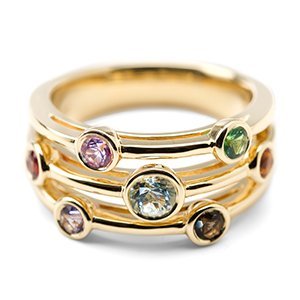 The gemstone market will always fluctuate and it is imperative that you get your gemstone jewellery pieces valued ideally every 3 years; at Heidi Kjeldsen Ltd we can assess and value your jewellery for replacement or for sale from our Oakham shop. We provide an Independent Registered Valuation from a Fellow of the NAJ (National Association of Jewellers) Valuation, for which there is a £50.00/item fee payable. The fee charged is commensurate with the expertise with which your item is assessed, leaving you in a secure position with your insurers.
Should the worst happen insurers will need thorough documentary proof of your jewellery so make sure that the claim process is as painless and efficient as possible I thoroughly recommend this service to you. At Heidi Kjeldsen Ltd every valuation includes a full description of each piece, the appropriate replacement value and a photographic image, all in a beautifully presented folder. Each jewellery piece purchased from Heidi Kjeldsen Ltd will also have a free Checking and Cleaning service, and a little booklet can be filled in to remind you to bring your jewellery in regularly for this free service. This is also proof that you have not been negligent in the event of a claim to your insurers in the event of loss or damage which can occur at anytime. It is also a chance for us to advise you if claws are looking thin or if there is a problem. just book an appointment and we will do the rest.
Personalised jewellery
Your Style
Recent Blogs
Can pearl Necklaces get wet? Ideally not. Pearls are porous and are made up of concentric layers of Nacre and Conchiolin, an organic compound similar to...