Discover
Exceptional Handmade Bespoke


Accessories from the

Heart of Rutland.
Napkin Rings
Heidi rescues vintage sterling silver napkin rings from being melted down and researches the date of manufacture and restores them to their former glory. A little piece of history makes a meaningful and useful gift.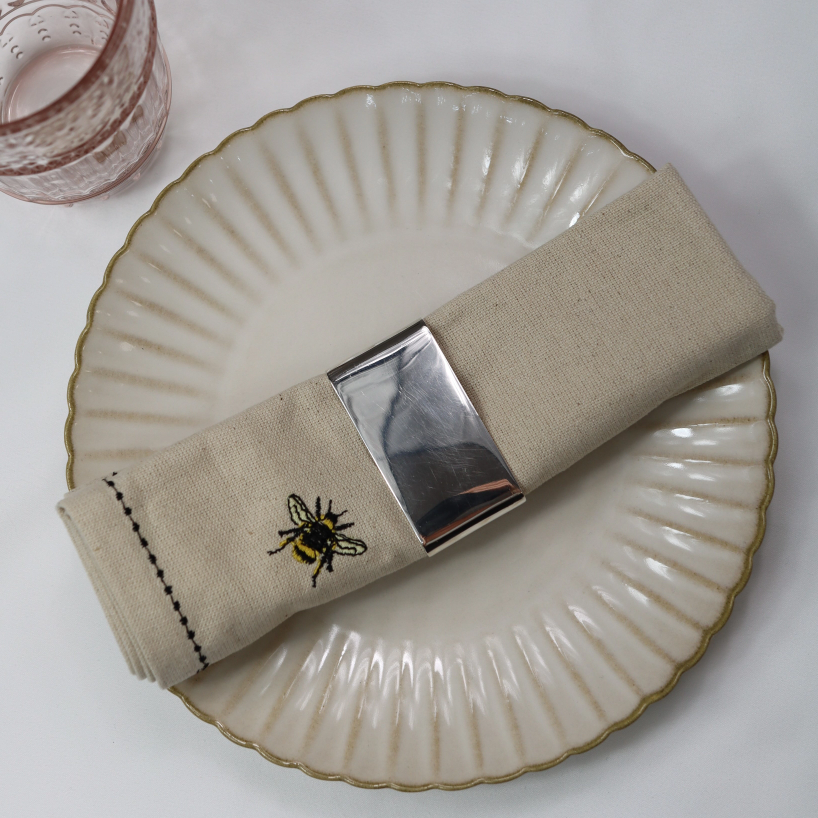 From Sterling Silver Napkin Rings to our very own Birthday cake or Christening Candlesticks, we have unique gifts for everyone in this collection of accessories.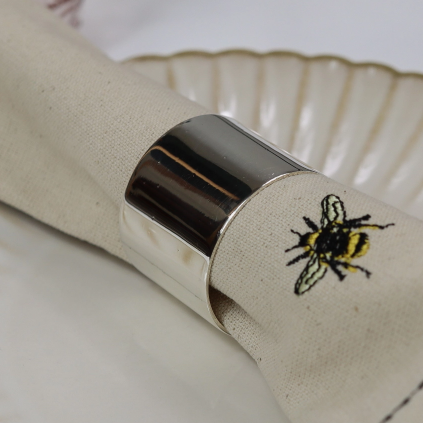 Teaspoons Rings
Make a statement wearing one of our Clara Teaspoon Rings. A mix of rescued Sterling Silver vintage teaspoons crafted delicately by Heidi into modern rings, our Clara collection is the perfect combination of recycled and repurposed jewellery.
We have restored and researched all of our Teaspoon Rings and we gift a certificate to you, specifying where and when the original was made, and they all also have a Change of Use Certificate which is a legal requirement.

Tie Clips
Elegant and very personal, our Sterling Silver tie clips are the perfect practical accessory for someone special.
Discover a collection of wonderful and unique gift ideas from Heidi Kjeldsen Ltd.
Designed by Heidi, loved by you...
Explore our range of fine jewellery, made with beautiful and rare gemstones, diamonds and pearls. We have something for everyone from small gifts through to unique bespoke pieces. Our website showcases our exquisite collections and we hope you enjoy browsing them.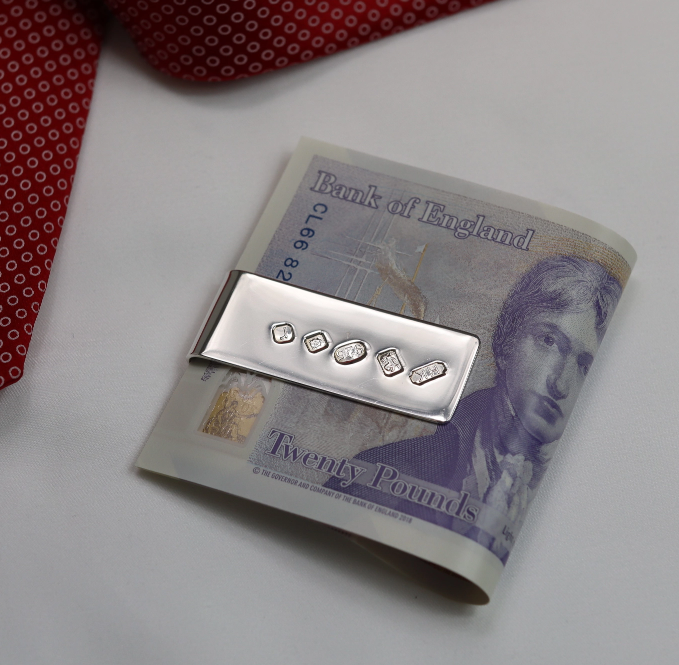 Money Clip
For the man who has everything, a sterling silver money clip is a sleek and convenient alternative to traditional wallets and may be personalised.
Our handmade pieces are created step by step without haste and with love and care.
Keychain
Ranging from solid sterling silver to Heidi's lampworked glass, our keyrings make practical and thoughtful gifts.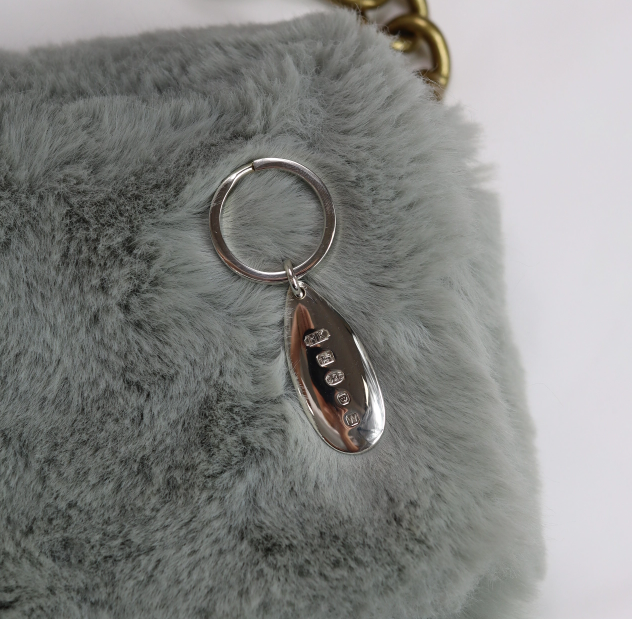 Our keyrings have simple, clean designs and not only are they an extremely useful accessory they add a finishing touch. Portable, personal and the perfect gift.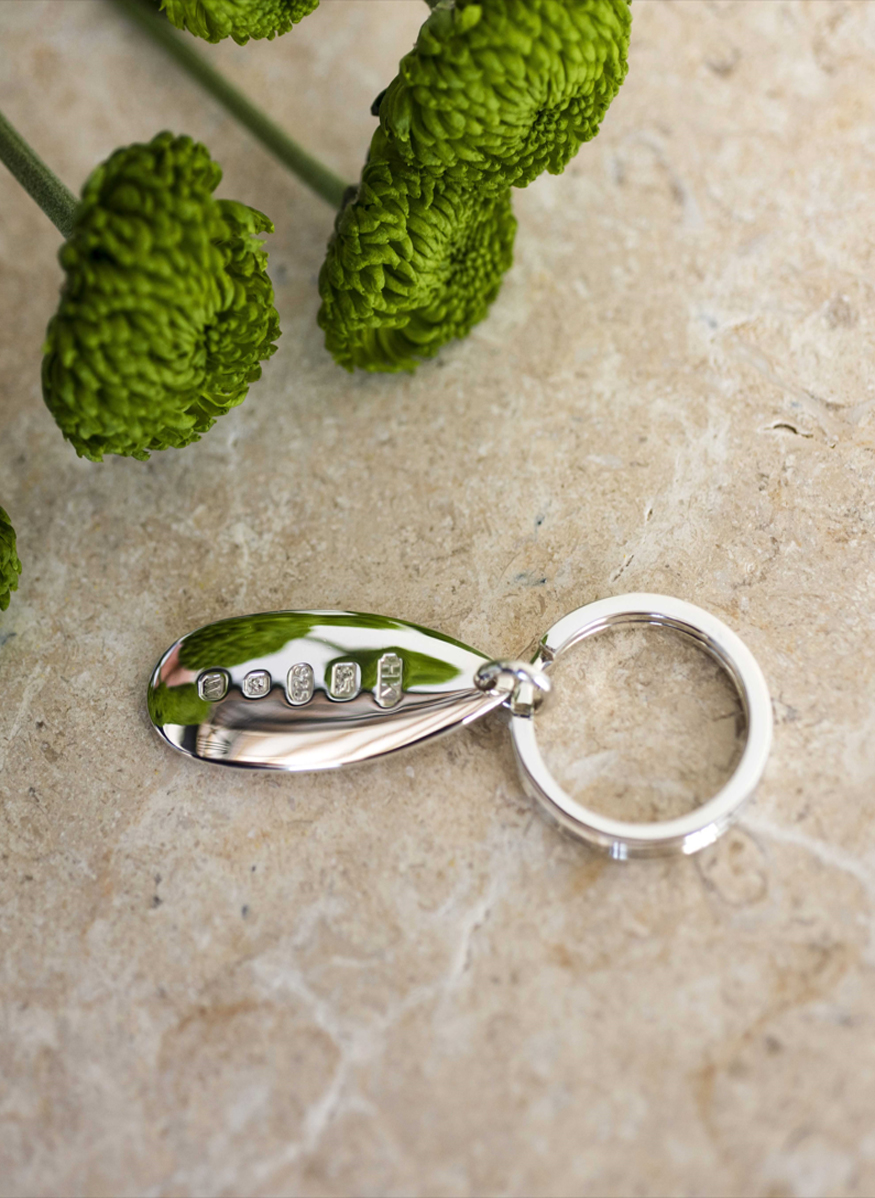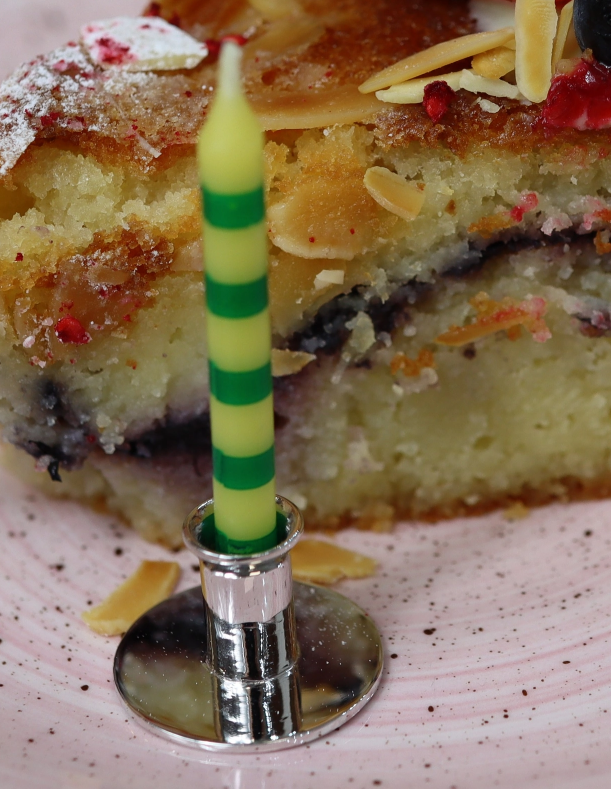 Candle Stick
Our unique, handmade Sterling Silver Candlesticks are a delightful Christening, Birthday or special occasion gift and may be personalised.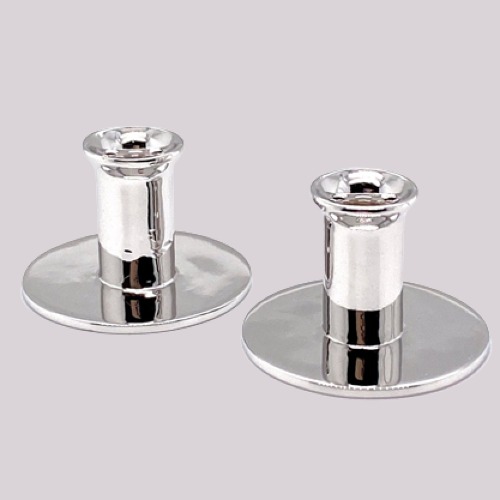 Heidi Kjeldsen Ltd's collection of accessories are unique and add beauty as well being practical gifts, not essential items but desirable.