Bespoke jewellery – now is the time to create
Bespoke jewellery – now is the time to create
By Heidi Kjeldsen - 16th September 2021
Every day of every year, I'm inspired by the spectacular bespoke jewellery pieces my clients ask me to make. I do have to ask myself why especially during the month of September?… Well, there's creative magic in the air and it sweeps through my studio, delivering fresh possibilities and exciting new projects. This tangible energy has been circulating all the month, and it feels to me, as the nights draw in, that your most extravagant ideas are finding their feet and daring to dance. 
Now is the time to get in touch if you want to order my bespoke jewellery as a Christmas gift, or you're revisiting plans to commission a Heidi Kjeldsen piece for yourself. Before the year runs away with us all, I invite you to arrange a private design consultation in my private showroom in Rutland. 
Do you dream of giving a diamond bracelet or necklace this Christmas – or of proposing by candlelight? The earlier we ease into the creative process, the more opportunities we have to create a breathtaking gift or the perfect engagement ring.
Whether you wish to commission a contemporary or classic piece with a fairytale feel, let me guide you through every possibility. Here's just a flavour of the beauty you could achieve with a bespoke commission. 
Bespoke engagement rings 
It is a huge honour to be asked to create a bespoke engagement ring. The most significant of love tokens, pieces worn with pride and, perhaps, handed down through generations, engagement rings are exceptionally personal and precious pieces of jewellery, which are created with love.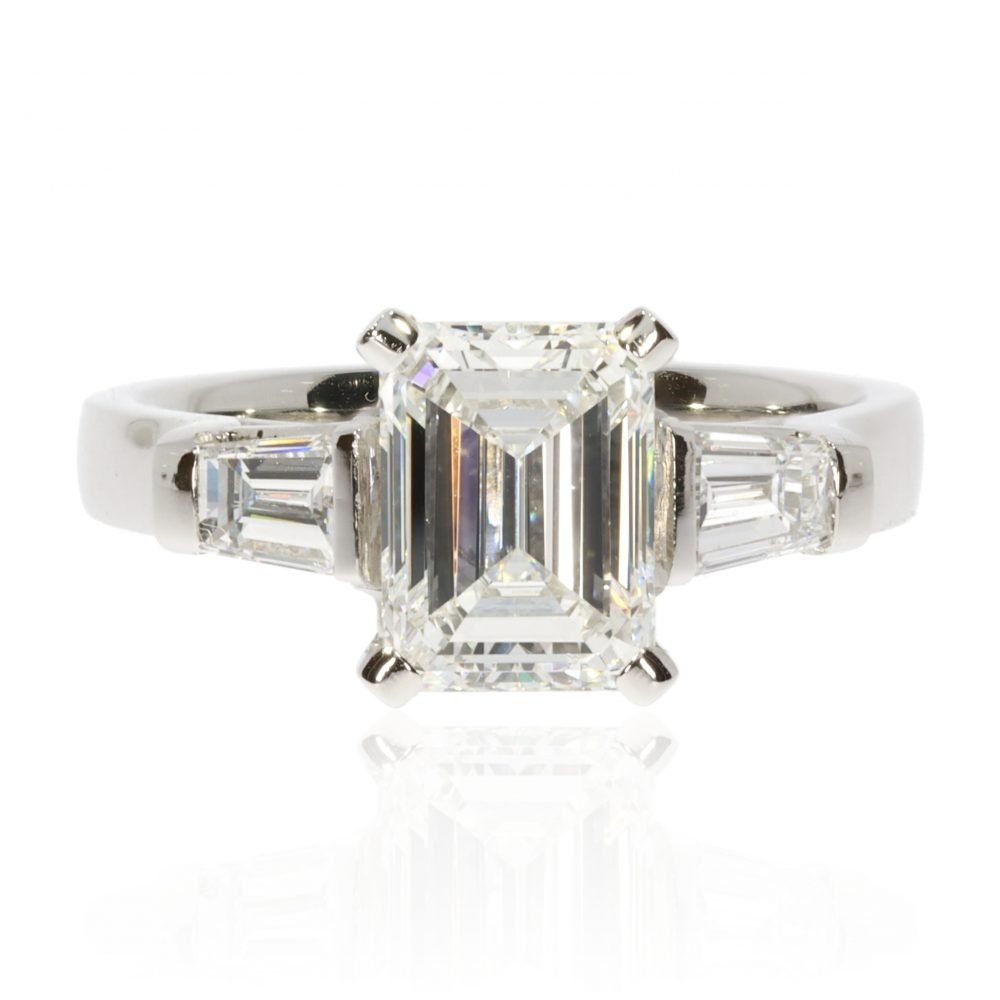 "It's beautiful and is living up to and exceeding expectations."
This majestic Platinum Engagement Ring has an Emerald Cut Diamond, set off to perfection by a pair of exquisite tapered Baguette Diamonds. My happy client sent a note of appreciation:
"It's absolutely amazing, and importantly she said 'yes'! Thanks for all your help throughout. It looks amazing and we're blown away. She is still staring at it!"
Bespoke wedding rings and eternity rings 
Custom-made rings can be designed and made to complement existing pieces: as if they were always meant to be together.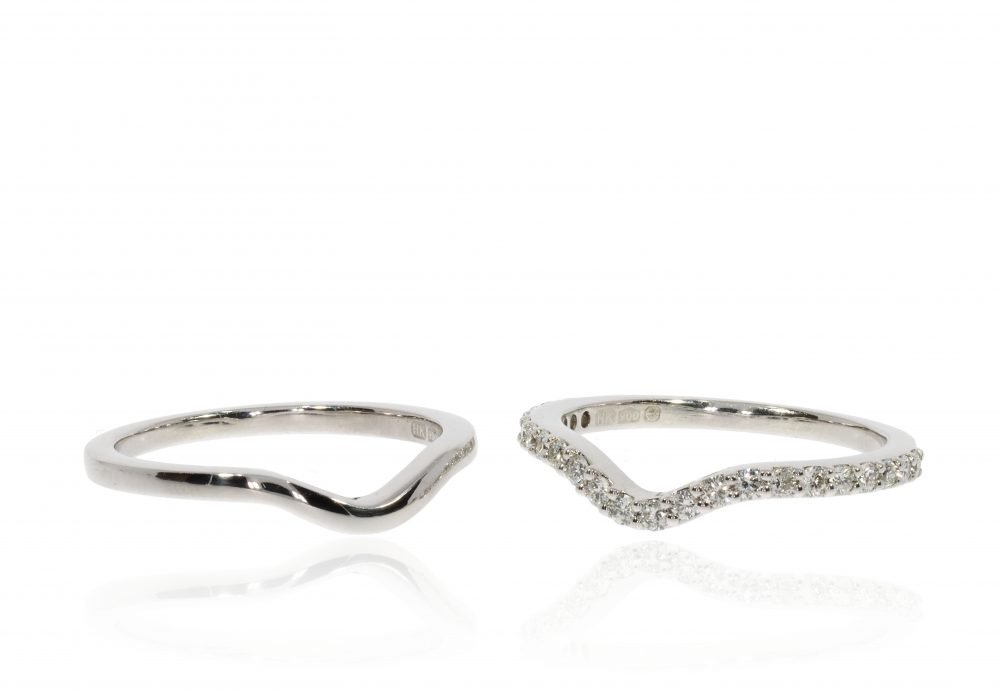 "The rings fit together like a glove and I am delighted with them. I do get a lot of compliments for them and am really happy with them."
I designed and made this wedding ring and an eternity ring to nestle alongside my client's Diamond Solitaire engagement ring. They were especially made for my client to sit perfectly in place as a sparkling set. 
Bespoke and exclusive jewelled accessories 
One-of-a-kind pieces add gravitas to your signature look, communicating success, exquisite taste and sheer elegance.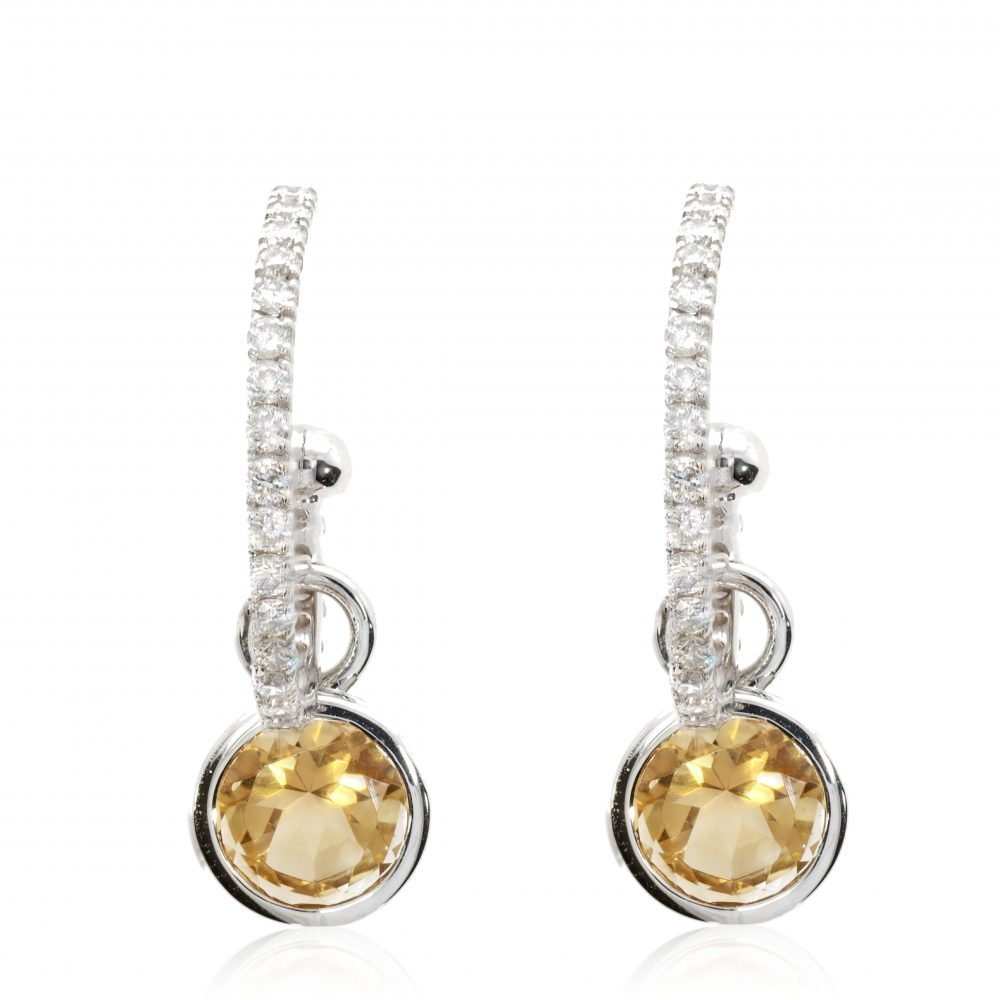 "I love the earrings. I wore them last night for a dinner party on Zoom!"
These stunning Diamond Hoop and Lemon Citrine Earrings were a bespoke commission for one of my most discerning clients. The Diamond Hoops may be worn as they come, and may be supplemented with the Lemon Citrine gemstones for a dressier appearance. The loose gemstones, which already belonged to this London-based professional woman, thoroughly deserved their fresh, contemporary setting. Wearing my bespoke earrings, she can elevate her look to suit every occasion, and her precious gemstones have been graced with a new lease of life. 
Contemporary bespoke dress rings
For many years, I have expertly sourced beautiful, rare and precious gems for my made-to-order rings. So whether you dream of creating a one-off piece featuring Rubies and Diamonds or Emeralds, Sapphires or Pearls, anything and everything is possible. Dream big and dream free, because the perfect gems will present themselves to me on your behalf. 

"I love the ring! Thank you so much."
This sensational bespoke Pink Sapphire and Diamond Bubble Ring was designed and made for a client who leads a busy life, and who entrusted me with the task of creating a feminine yet utterly contemporary design.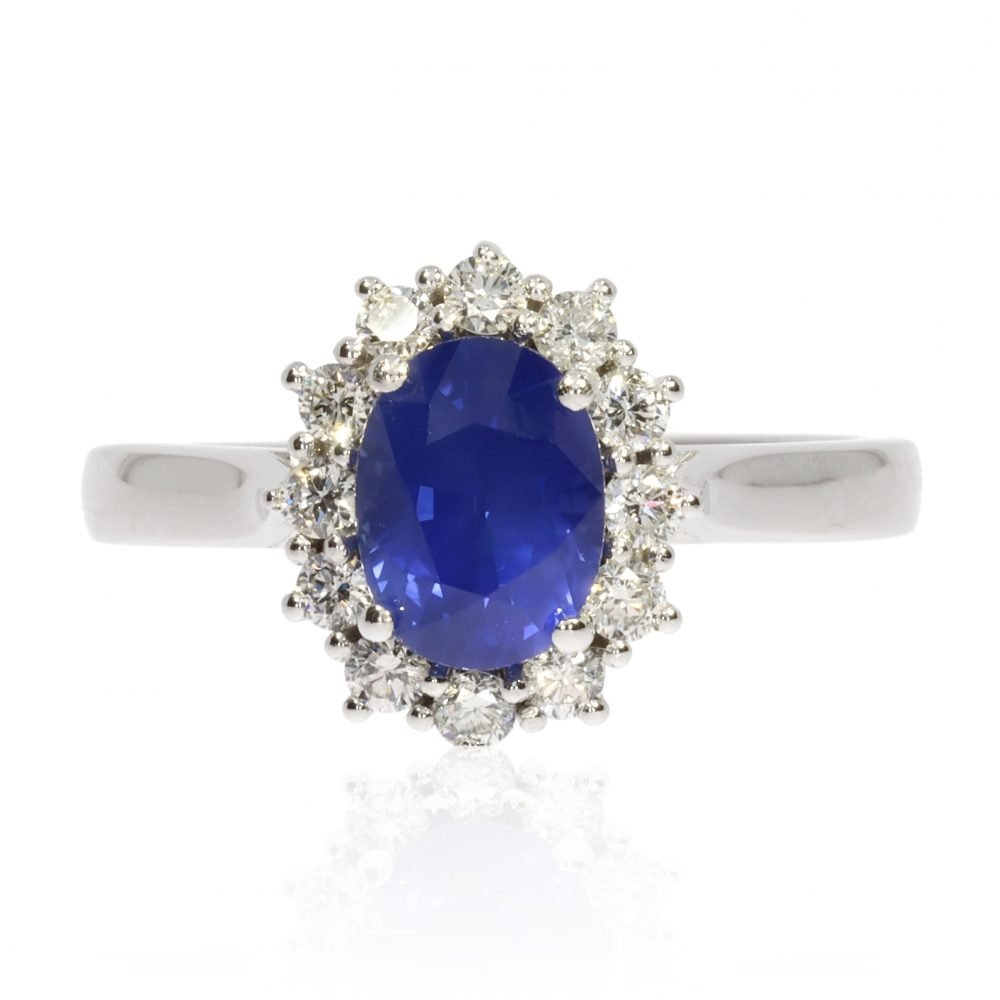 Incredibly intense, this bespoke Blue Ceylon Sapphire and Diamond Dress Ring is both timeless and marvellously modern. It is a showstopping example of my gemstone jewellery designs. 
Bespoke jewellery remodelling 
Reignite your love of forgotten gems in your collection with bespoke jewellery remodelling. My designs can transform forgotten stones and heirloom jewellery into stylishly wearable new pieces.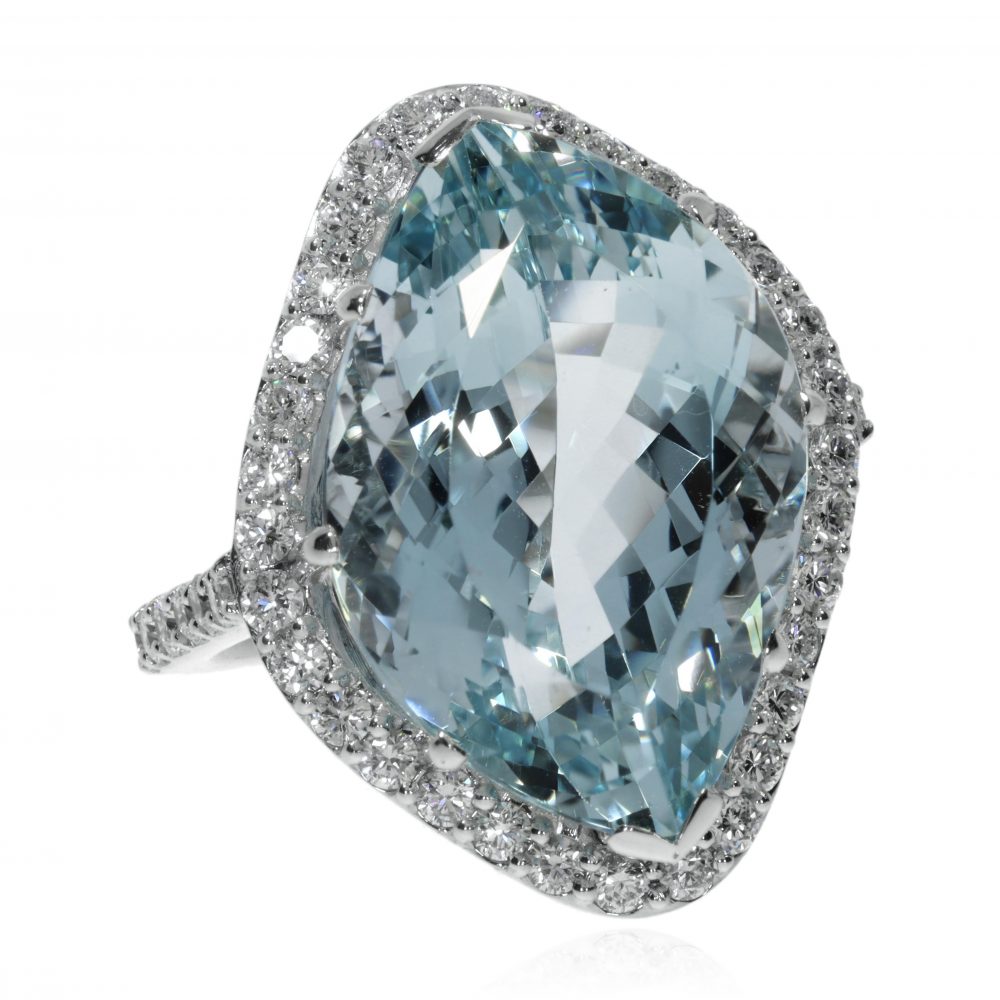 "Love the ring! It is more beautiful than I could have imagined – I am speechless!"
This astounding Aquamarine and Platinum Ring was custom-made from a gemstone previously set in an unloved ring. I surrounded the Aquamarine with sparkling Diamonds, and a Platinum ring mount, giving this gem the graceful look and feel this it truly deserved. 
Explore the limitless sparkle and splendour of my custom-made fine jewellery. Bespoke commissions range from Diamond engagement rings to pendants, earrings and necklaces; all handmade to mark a significant achievement, celebration or perhaps to offer a heartfelt 'thank you'. Please bring along all of your ideas, whether you have a favourite combination of precious jewels in mind, or a design that represents a personal memory. 
Why not take inspiration from the deep blues of my Sapphire pieces, which showcase the birthstone of September? These sapphire jewellery pieces make the perfect September birthday gifts, and their bright beauty could help you to fuel the fire of your bespoke commission, especially in this most creative of months.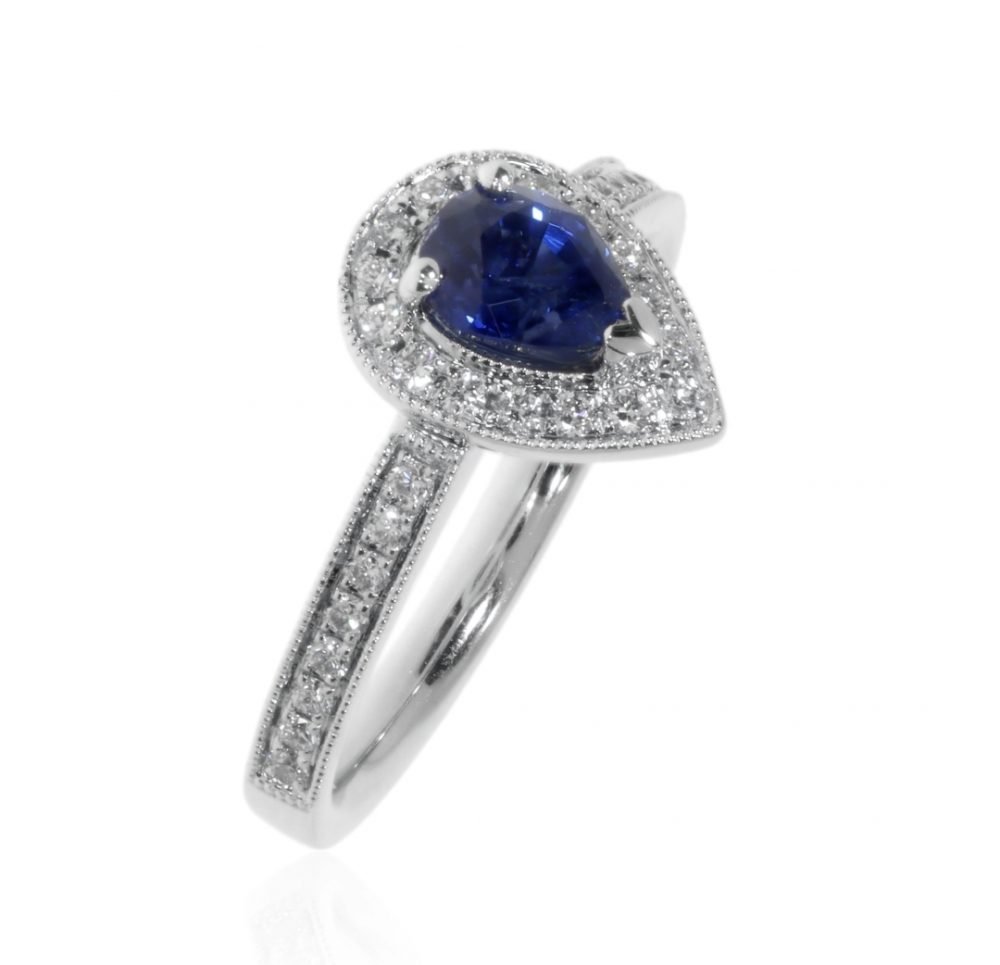 My Platinum Deep Blue Pear Shaped Sapphire Cluster Ring is impeccable. A deep blue Ceylon pear-shaped Sapphire is surrounded by sparkling Diamonds.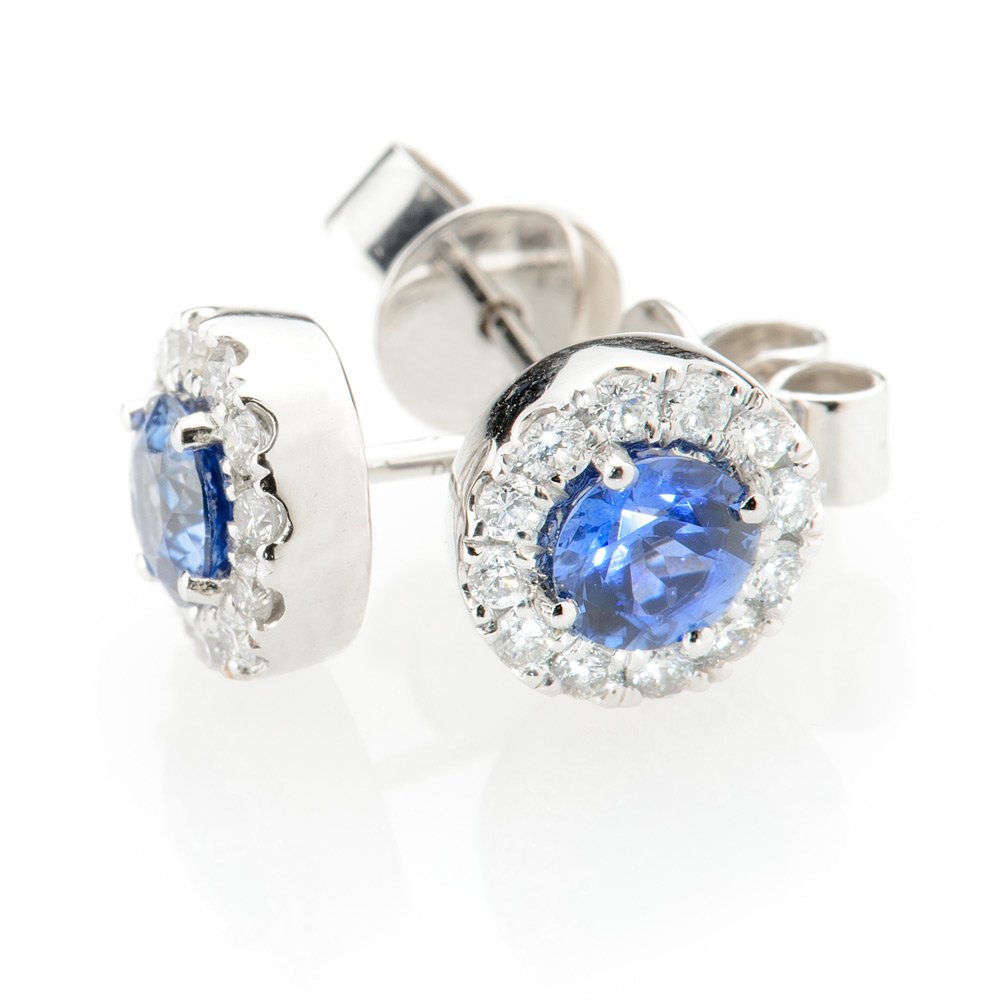 Sapphires have many shades of beauty, and my striking mid-blue Ceylon Sapphire and Diamond Earrings are no exception. Made using white gold, these Natural Ceylon Sapphire earrings showcase a cool and classic combination, which you could echo in your bespoke earrings commission. 
Commissioning a bespoke piece of jewellery lets you create bold pieces, or more subtle designs. My Delicate Sapphire and Diamond Triple Stacking Ring Set is a fine example of a subtle, feminine piece. If you adore this aesthetic, White Gold can be used to create a triple band set of stacking rings in a similar vein.
Next steps
To arrange a private design consultation, please book a Special Commission appointment via the website or contact us by email, telephone.
Whatever the occasion, let me guide you through the many design possibilities that are available to you, and all the glorious settings, precious metals and flourishes that can be incorporated into your bespoke jewellery. 
Personalised jewellery
Your Style
Recent Blogs
Can pearl Necklaces get wet? Ideally not. Pearls are porous and are made up of concentric layers of Nacre and Conchiolin, an organic compound similar to...